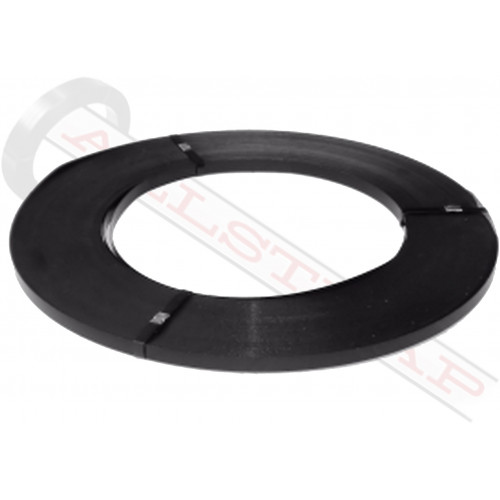 1.25 Inch x .031 Inch High Tensile Steel Strapping
11431HT
Steel
1 1/4" x .031" high tensile steel strapping 11431HT.
This is the most commonly used HT size steel strapping. The 1.25" strapping is ribbon wound, with coil weight around 105 pounds. It is edged (demurred), painted black, and waxed. This high tensile steel strapping is rail road approved (AAR is marked in white or embossed). The break strength is 5,450 pounds, and is suggested to work with hand tools, pneumatic tools, and automatic equipment. There are 7.6 feet per pound of steel strapping.
The 1.25 inch steel strapping is commonly used with pusher (closed), or snap-on (open) seals. American made steel strapping is heat treated, and is the staple of heavy industry. 1 1/4" x .031" has become the standard size steel strapping used in the metals industry. AAR steel strapping has a minimum 6.5% elongation per ASTM D3953. Steel strapping is guaranteed to meet ASTM specifications. **Must order at least 1 coil, coils weigh +/- 105 pounds. 20-24 coils per skid.
Allstrap Opinion: 1 1/4" steel banding used to be most of the strapping tonnage used in the US. Today plastic strapping is making a big dent. Cord strap is now the standard for loading pipe in rail cars, and high tensile polyester strapping is up to 1 1/4." We expect steel strapping to decrease inversely with poly strapping. There are several things plastic strapping can never do, such as hot coil (or anything above 200 degrees).
Videos
Fromm A452
Fromm A461 pneumatic steel strapping sealer
ZL90 steel strapping combo tool for 1.25 inch banding
Signode Hn-1-11 Pneumatic Tensioner
Related Products