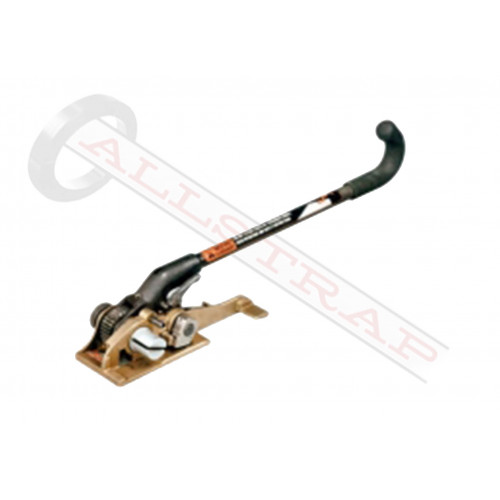 Usually Ships in 2-5 Days
Signode 4A1-114
Signode Windlass Steel Strapping Tensioner. The Signode 4A1-114 uses up to 1 1/4" x .050" HT Extra HD steel strapping. The 4A1-114 is a windlass steel strapping tensioner for use with high tensile 1 1/4" x .025"-.050" banding.
Lead time may vary for this Signode tool, please call for details.

Allstrap Opinion: Great tool, but a much better value is the TW114. Signode's 4A1-114 is a very tough tool, the windlass slot does not wear like a feedwheel, so you will have a very long tool life.
Related Products