Description:
TP-703VLM
The TP-703VLM is a great fully auto pallet strapping machine.

> Up to 70 pallets/hour (vertically double-strapping)
> Siemens PLC control and HMI
> Index strapping head
> Modular arch
> Moveable strap lance
> Adjustable sealing and cooling time.
Conveyors are also available for catering, turning, and transit: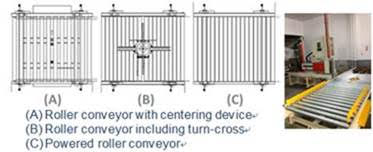 *Please call Allstrap for best pricing at (866) 779-2673.