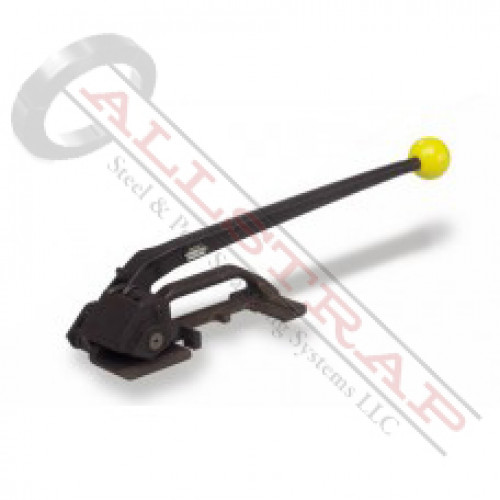 Fromm A301 Manual Tensioner
The Fromm A301 is a manual tensioner designed for flat objects and packages. The long tensioning handle allows maximum tension guaranteeing a tight tension pull on the application. The feed wheel on the A301 allows very little to no movement in the strap after tensioning, holding it tightly in place aligned with the gripper foot on the tool.
Strap Qualities: Regular duty (Uniflex) / up to 850 N/mm² / High tensile (Ultraflex) up to 1100 N/mm²
Strap Dimensions: 19.0 – 32.0 x 0.50 – 1.00 mm / ¾" – 1¼" x .020 – .040"

Sealing Type: Snap-on seal

Weight: 7.7 lb.

Related Products