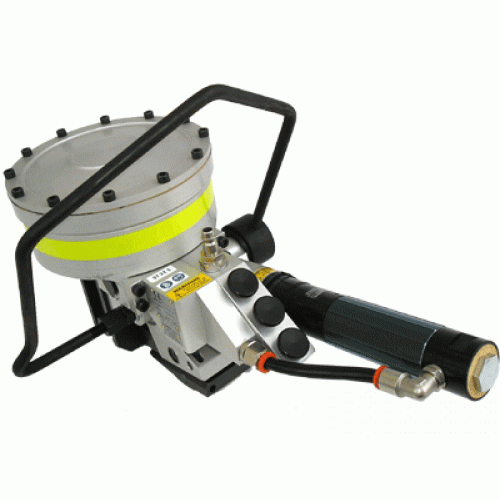 Columbia STSR 3/4"-1.25" x .031" HT
This Columbia STSR-32 tool is a tension, cut, and double notch up cut combo tool that uses push type seals with a minimum length of 1-3/4". Both 2 button and 3 button models of the STSR-32 are available. This tool is recommended for use with 3/4"-1.25" x up to .031" high tensile steel strapping.
Strap Qualities: High tensile
Strap Dimensions: 10.0 – 19.0 x 0.38 – 0.63 mm / 3/4"-1.25" x Up to .031" Thick
Sealing Type: 1.25 Inch Push Seal
The 1.25" models have a 4 week lead time.
The STSR-32 is generally available rebuilt, please call for rebuilt pricing. Need your STSR-32 Repaired? Send it to our tool repair department for a quick turnaround.