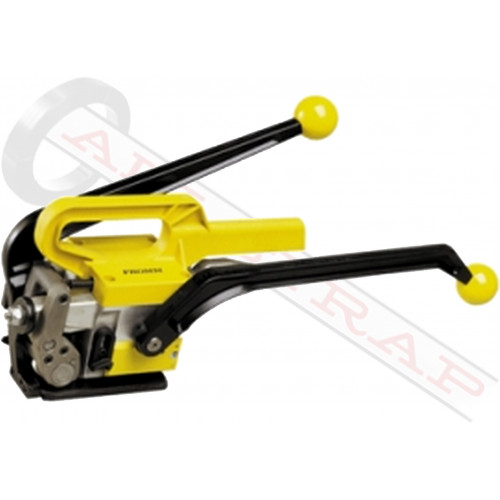 Fromm A334 - Combination Steel Strapping Tool
This tool is DISCONTINUED, please try the A338 (for .028" or below) or MS31 (for .031")


The Fromm A334 is an especially rugged tool for strapping flat and heavy packed goods in the timber, construction material, and metal industries. Thanks to the ideal handle configuration, steel strapping up to thickness of 0.31" can be effortlessly tensioned and sealed.
---
Strap Qualities: Regular duty (Uniflex) up to 850 N/mm / High tensile (Ultraflex) up to 1100 N/mm
Strap Dimensions: 16.0 - 20.0 x 0.58 - 0.80 mm / 5/8" x .023" - .031"
Sealing Type: Sealless
Weight: 7.2 kg / 15.9 lbs
Allstrap Opinion: Good tool for HD steel strapping applications. However, we prefer the MS31 because it holds up longer.
Related Products