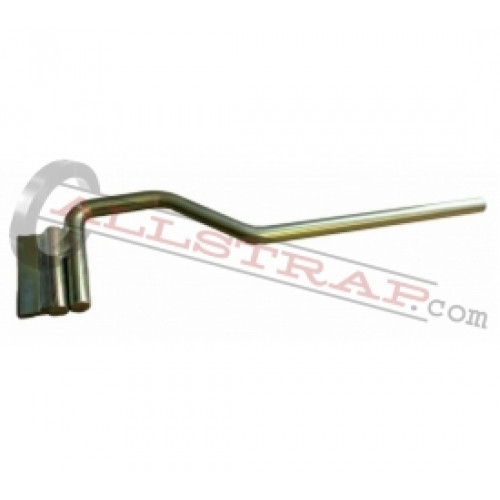 T-bar Made with Steel up to 1 .25 Inch
T-bar Steel Manual Tensioner for Cord Strapping
Any
T-Bar Up to 1.25" Steel Cord Tensioner
> Made for use with with steel up to 1.25"
> Works with any size Cord, and all types (woven, bonded, and composite).
> Tool is made of steel in USA.
> Color and shape may vary.
Update: The newest battery tensioner made in the USA, Golden Bear Battery Tool C11 is now available! Great for all applications and has the simplest operation of any strapping tool. We highly recommend it!