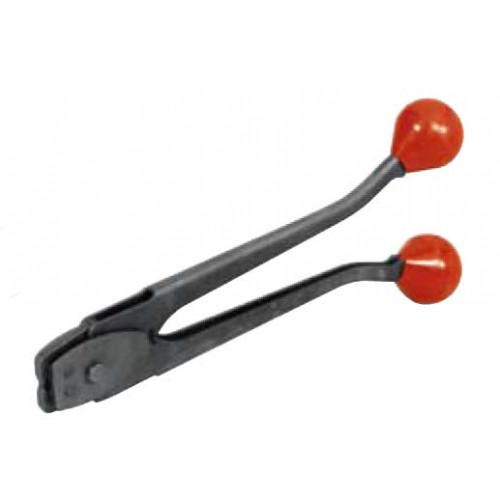 Usually Ships in 2-5 Days
SRC Signode Manual Front Action Sealer
The Signode SRC is made for use with regular duty steel strapping. The Signode SRC tool is a front action single reverse notch type sealer. Weighing only 3 pounds, this tool is simple and quick to operate. The SRC is intended for use on flat or round packages and applies light to medium tensile strength. This notch style sealer cuts the steel strapping to applies a joint with small interlocking tabs at the edges of the banding. Only one seal is needed with notch type sealers and it delivers 45% -50% joint efficiency.




Allstrap Opinion:

Signode's SRC

is the easiest manual sealer on the market to operate. The single notch SRC makes it much easer to seal compared to the standard double notch sealer. But, there are not many people that think the double notcher like the FDNL
is hard. If you can use a double notch, it means you only have to squeeze the handles one time. With a single notch, you have to seal once, then move the sealer over, and seal again. If you miss or skip the second notch, the joint efficiency goes from 70% to 50%. There are not many people that can use this sealer, but if you need something easier to seal, the SRC is it.
Videos