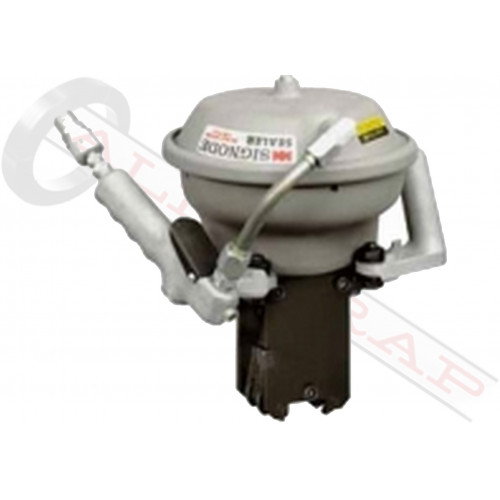 Usually Ships in 2-5 Days
Signode N-1444-50LSH double crimp pneumatic sealer
The Signode N-1444-50LSH is one of the last sealers left that will applies a crimp seal instead of a notch seal. The advantage of crimp type is that the joint efficiency is higher than notch type, making the weakest point at the joint even stronger. The N-1444-50LSH has two handles for greater control and weighs 22 pounds. Pulling the trigger once applies double crimp. This simple quick process makes the N-1444-50LSH the fastest line tool on the market for crimping. It is recommended for use with 1 1/4" high tensile steel strapping up to .050" thick.
Strap Qualities: High tensile
Strap Dimensions: 1 1/4" wide x up to .050" thick
Sealing: Open flange
Weight: 22 lb.
The RCNS2-114 is generally available rebuilt, please call for rebuilt pricing. Need your N-1444-50LSH repaired? Send it to our tool repair department for a quick turnaround.
Videos
Battery powered 2 inch and HD 1.25 inch steel strapping crimper sealer
Signode NS250 65L pneumatic tool spin
Related Products