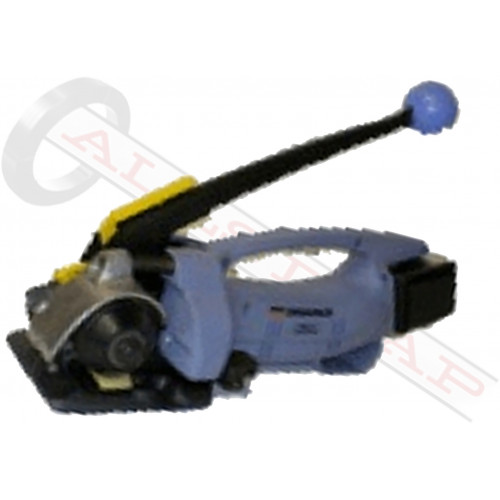 Orgapack OR-T 83 Manual Tension with Battery Sealer Combination Tool
Update: The OR-T 83 has been discontinued. It has been replaced by the Orgapack OR-T 260, one of the most user-friendly battery strapping tool on the market.
The Orgapack OR-T 83 is used with PP, PET, or nylon strapping. Has a vibratory "no seal" joint.
Strap Qualities: Polypropylene (PP) and Polyester (PET)
Strap Dimensions: 3/8–3/4 x .020–.035
Max. Tension: 440 lbs
Sealing Type: Friction-Weld Sealing
Weight: 8.8 lbs
The OR-T 83 is generally available rebuilt, please call for rebuilt pricing. Need your OR-T 83 Repaired? Send it to our tool repair department for a quick turnaround.
Allstrap Opinion: The OR-T 83 was one of the original battery operated poly tools. The user still has to manually tension with one handle, before the tool does the rest of the work. It doesn't cost as much as the full automatic battery tools, but it doesn't do as much either. We suggest using the ORT260 or P328.