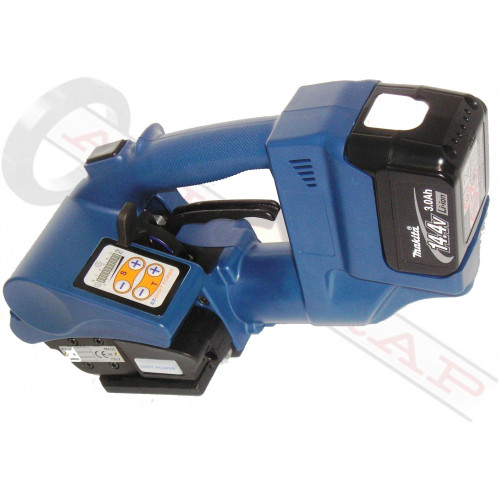 Columbia Power HP
POWERHP
Siat
Columbia Power HP- Battery Powered Plastic Strapping Tool
The Columbia Power HP is used with Polypropylene (PP), Polyester (PET), or Nylon strapping, which offers flexibility over competitor battery products. It is a tension, cut, and seal combination tool recommended for use with PP/PET Strap 5/8, 3/4" widths up to .050" thick. Made with a Dewault motor, it also comes with replaceable brushes and the lifespan is extended. The Power HP includes 2 Lithium-Ion Batteries and 1 charger.
Strap Qualities: Polypropylene (PP) and Polyester (PET)
Strap Dimensions: 3/4" to 1" x .040 - .050
Max. Tension: 880 lb.
Sealing Type: Vibration
Weight (including battery): 9.1 lb.
The Columbia Power HP is generally available rebuilt, please call for rebuilt pricing. Need your Columbia Power HP Repaired? Send it to our tool repair department for a quick turnaround.
Videos