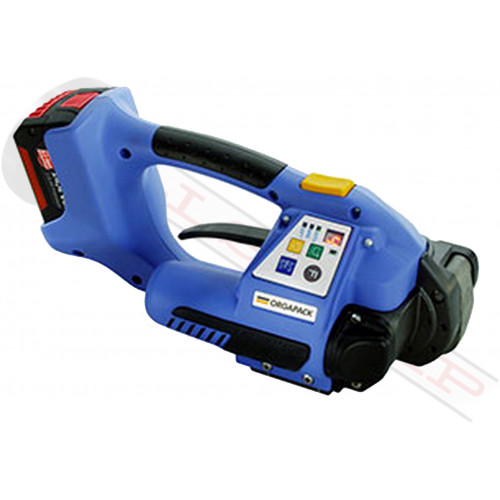 Orgpack OR-T 100 Light Battery Tool
Update: The Orgapack OR-T 100 light battery tool has been discontinued. Its replacement, the ORT-120 may not be heading to US market, so we recommend using the Fromm P318.
The OR-T 100 applies tension and a friction weld seal through battery powered combination. As a light duty battery tool, the OR-T 100 pulls less tension, adjustable between 0-150 lb., than the OR-T 200 or OR-T 300. With one battery charge, up to 300 straps can me applied with the 14.4 volt battery.
Strap Qualities: Polyester (PET) / Polypropylene (PP)
Strap Dimensions: 3/8" - 1/2" x .019-.031"
Max. Tension: 155 lbs.
Sealing Type: Friction-weld seal
Tool length: 14.7"
Tool width: 5.1"
Tool height: 5.5"
Weight: 150 lbs.
Need your OR-T 100 Repaired? Send it to our tool repair department for a quick turnaround.
Related Products