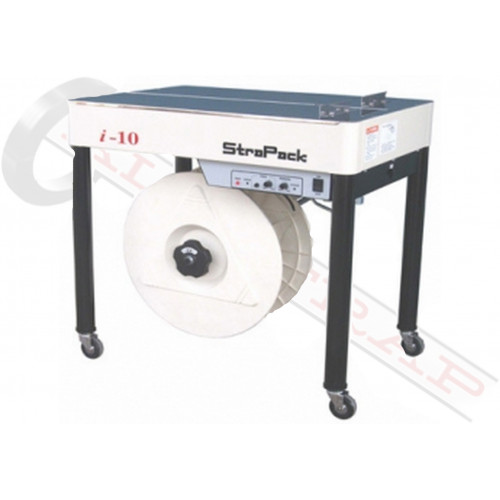 i10
Strapack i-10 Semi-Automatic Strapping Machine


UPDATE 1-19 The i-10 is

DISCONTINUED

. It was replaced by the iQ-400 (click to link)



The innovative i-10 is Strapack's latest and most modern semi-automatic strapping machine.
It is amazingly quiet- ideal for office use as well as use in any industrial and commercial facilities. Less moving parts and simple sealing head design assure ease of maintenance and lower cost of operation. It has a lower energy consumption than any other strapping machine. It is the new generation of the semi-automatic strapping machines.
Machine ships on a pallet (generally available from OH, IL, or CA).
Allstrap Opinion:

This is the most reliable machine on the market. Just a few years back it would cost 3-5 times this to get a good machine, now the price is the same as cheap (and unreliable) Chinese strapping machines. We like the i10 table top bander because it just does not break down. If you want inexpensive strapping machines that will last 10-20 years, the I10 from Strapack is it!
Videos
Related Products