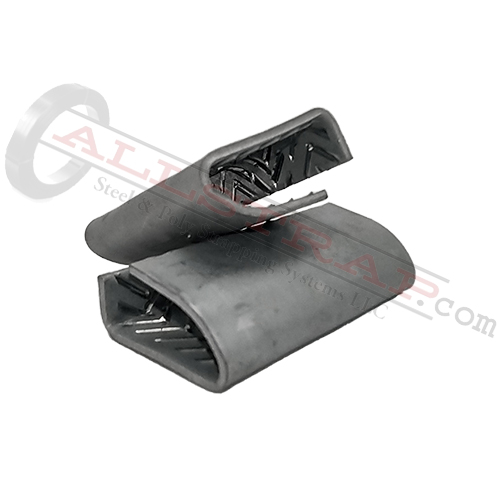 .625 Inch HD Serrated Seal
2300.16
Any
.625 Inch HD Serrated Seal
5/8" heavy duty serrated seal for polyester (PET) and polypro (PP) strapping. The serrations grip the poly strapping and give a much better joint efficiency then the standard poly seal.
This seal is used with an offset sealer or the ASC330. This seal does not work with Signode sealers. Generally used strapping having a 500 lb. or stronger break strength.
Weight 21 lb. 1,000/box
Model: PSS 2300.16

Allstrap Opinion: If you have a Signode sealer you should consider switching brands. Signode has been experiencing a number of design issues and delays fulfilling orders.

Videos
ASC 320 Heavy Duty Polyester Tensioner & ASC 330 Heavy Duty Symmetrical