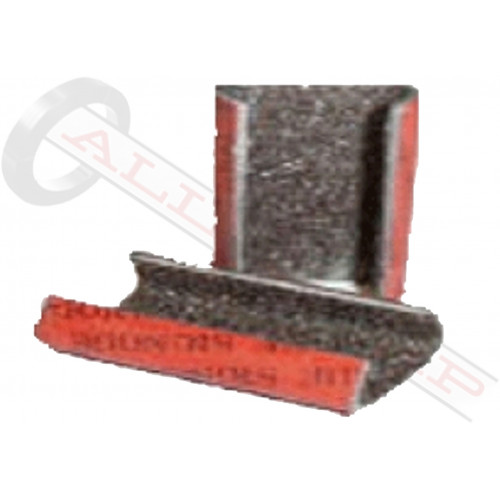 .5 Inch Signode Sand 50DY Seal
50DY
Signode
.5 Inch Signode Sand Paper 50DY Seal
The .5 inch Signode Sand 50DY Seal is used with polypropylene or polyester strapping. Signode puts sand in the seal to grip the strapping. This seal is only used with a Signode sealer (like D504, normal offset sealers will not work). People debate sand seals vs. serrated seals. Our in-house tests show that there are very little joint efficiency differences. So that brings us to either price or ease of use. Sand seals cost way more, but they are slightly easier to snap onto the strapping. Closing the sealer is slightly harder with the sand seals.
There are 2,500 seals per case of 50DY seals. Seal length 1 1/8".

Allstrap Opinion: If you use very many boxes, you should consider switching sealers. The savings of using a serrated seal will pay for the sealer in no time. We suggest the 330 sealer with serrated seals. *Also available in a replica Signode seal. *Limited stock, please call before ordering.
Related Products