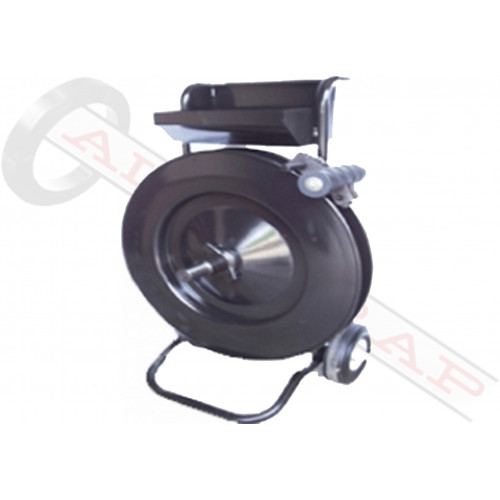 MIP 6700 Extra HD Dispenser
This tool has been discontinued. The Replacement Option is 3340 (click to link) for 16" oscillated steel or plastic strap.
For Oscillated Wound Plastic or Steel Strap, Core I.D. 16" only Face Width 3" & 6". It has 12" HD Steel Wheels w/ Pneumatic Tires. Approximate Weight 70 lb.
Poly or Steel Strapping- Poly, Steel
Strap Size Range (inch)- 3, 6
Strapping Core Size (inch)- 16
Coil Winding: Mill Wound or Ribbon Wound- Mill Wound
Vertical or Horizontal Dispenser- Vertical
Tool Tray- Yes
Portable- Yes
Tool Weight- 70 lb. or 31.8 kg