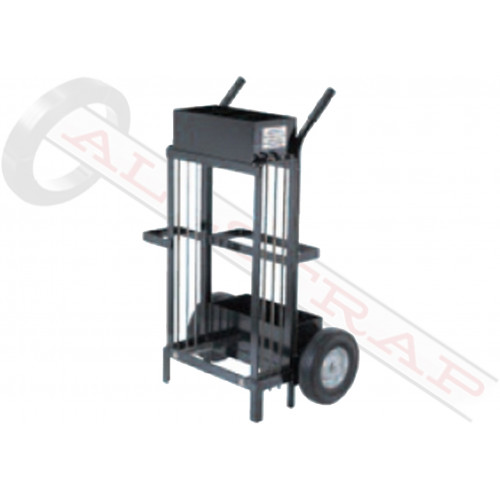 MIP-6850 Heavy Duty Ribbon Wound Dispenser with Rods
The MIP-6850 will carry up to 4 coils of ribbon wound strapping. Features of the MIP-6850 include: 8" heavy-duty wheels and two tool trays. Approximate net weight of the MIP-6850 is 79 lbs.
Allstrap Opinion:
The MidWest Industrial Packaging 6850 is the only wheeled cart that can hold two coils of strapping. The rods are adjustable to take 3/4", 1 1/4", or 2", any combination at one time. This is perfect for areas that use two band widths. The downside is the cart is heavy, so much harder then a 3340 cart to wheel around.