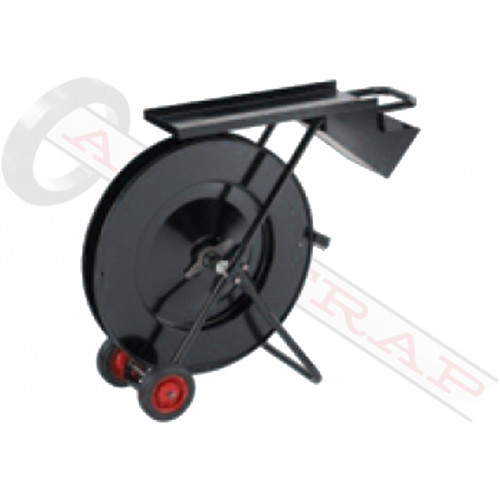 MIP-5400
This tool has been discontinued. There is no replacement, but can use a 3100 or MIP-6100. RD 'Narrow Aisle' Dispenser for Oscillated Wound Steel. Core I.D. 16" only Face Width 3" only 6" Wheels. Approximate Weight 52 lb.
Strap Size Range- 3
Strapping Core Size- 16
Coil Winding- Mill Wound
Dispenser- Vertical
Tool Tray- Yes
Portable- Yes
Tool Weight- 52 lb. or 23.6kg
There is a new narrow isle strapping cart available, but we have not tried it yet. If you want to be the first, please contact use the contact us button next to the search box to ask about it.