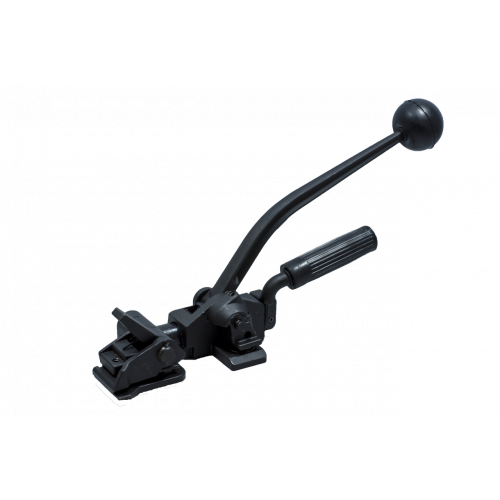 TRP114UL Rack Type Tensioner
The TRP is almost indestructible! The rack and pinion are very robust. The tool has two holding legs like other similar tools (like the PH-2), but this tool resets every stroke. So it takes a great tool, and makes the rack have unlimited take up.
Allstrap opinion:
We love this tool! It is one of our favorite hand tools of all time and should be on your list of hand tools for 1 1/4" steel strapping. It is extremely tough, and Made in the USA quality! You should buy the TRP114UL tensioner!
Related Products