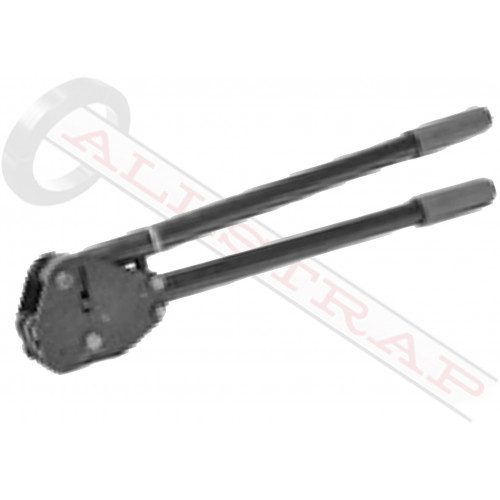 MIP-450 Extra Heavy Duty Strap Sealer
UPDATE: This product has been discontinued and replaced with the MIP-430.This MIP 450 is a polypropylene and polyester side action heavy duty sealer for use with "M" series snap-on seals. The poly strap to be used is 1/2" - 3/4" up to ".025 to .050" in width.
Strap Width Range (inch): 1/2, 5/8, 3/4
Strap Thickness Range: .025 to .050
Seals Used: "M" Series Snap-on Seals
Joint Type: Crimp
Tool Weight: 9 lbs or 4.1 kg
Allstrap Opinion: The MIP450 bent a big seal into an "M" shape, which keeps the strap from sliding through. The sealer was discontinued we think because it was hard to get the ASTM joint effiency on .040" strap, and missed on .050" strap. As a replacement, you will need new serrated seals and the MUL381 sealer.