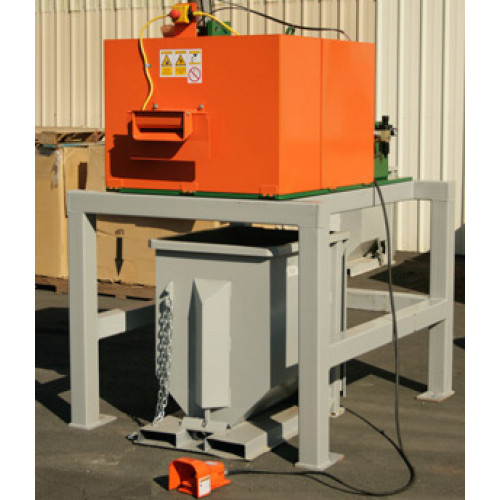 Model 5503 XHD Scrap Chopper
Model 5503 XHD Scrap Chopper
Model 5503 XHD Scrap Chopper
The Model 5503 XHD Scrap Chopper was designed to meet the needs of operations that generate large volumes of wider scrap metal, plastic, and fiberglass. This unit has the same quality features offered on other Sweed Scrap Choppers: a fast efficient feed rate; an air cylinder-actuated feed works with safety-detent foot switch; and heavy steel plate construction. The 5503 Series line of Choppers is designed to accommodate higher volume applications for years without serious maintenance. *Allow up to one week of shipping time.
Electric Motor Power: 10 HP
Infeed Motor Power: 3 HP
Infeed Speed: 90 fpm
Cut Length: 3 3/4"
Infeed Opening: 6 5/8" x 1 5/8"
3-Phase 230/460 Volt – 60Hz
Weight: 3375 lbs.
Videos
Model 5503 XHD Scrap Chopper