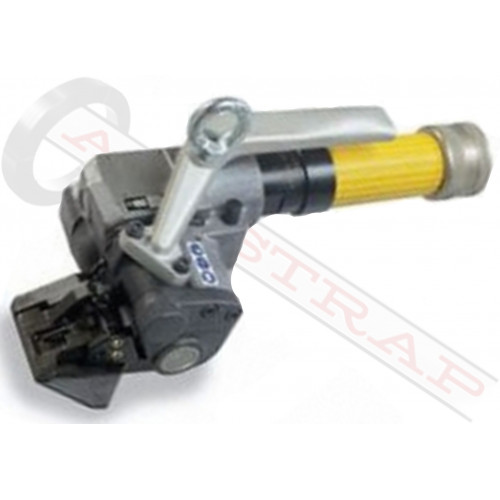 A453 Fromm Pneumatic Tensioner

The Fromm A453 pneumatic tensioner for steel strapping is great for use on round objects like tubes, pipes, coils, and other difficult loads. With a max tension of 1,900 pounds, the strapping will stay tight on even the heaviest loads. One of the reasons the banding stays so tight is the free wheeling system of the A-453. It tensions quicker than other pneumatic tools. The A453 uses 2 inch steel banding with separate seals and sealing tool (like Signode's NS-250). The A453 light weight and can travel easily throughout the warehouse.
---
Allstrap Opinion: The A453 is a well built tool. It looks just like the more common 1 1/4" A452 tool, but has a wider duck bill pusher to make a clean break on 2" strapping. We have seen 1 1/4" pusher tools used on 2", and it leaves a dangerous jagged edge that sicks out. You should use this tool, or Signode's PN2-2 on your 2" steel banding.