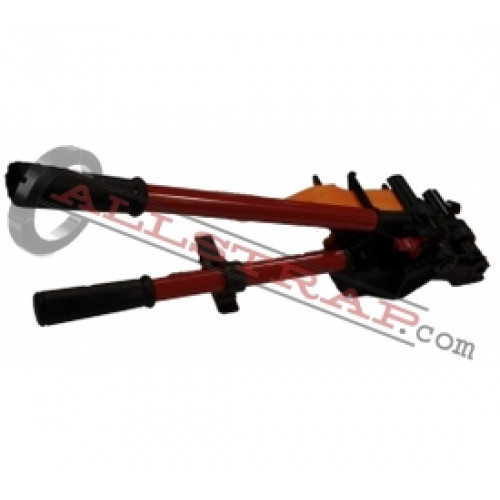 ASC395
ASC395 Manual Cord Strapping Tensioner
ASC395 Manual Cord Strapping Tensioner
> The ASC 395 is the strongest manual tensioner available for cord strapping, webbing, or lashing.
> We tested this tool up to 3,000 pounds of tension.
> It has a tough cutter on the front, and pulls massive tension.
> It is a heavy tool and we expect it will hold up for longer than any other hand tool on the market.
> There is a release for the windlass so you can release tension, and not have to cut the cord strap.
Allstrap Opinion: This is great for AAR rail car loading, if you need to pull 10 feet of webbing slack out, this tool lets you reset as much as needed.
Update: The newest battery tensioner made in the USA, Golden Bear Battery Tool C11 is now available! Great for all applications and has the simplest operation of any strapping tool. We highly recommend it!
Videos
CT40PN CT50PN CT32PN ASC395 cord strap tensioner pneumatic lashing tools
ASC 395 Manual Cord Strapping Tensioner