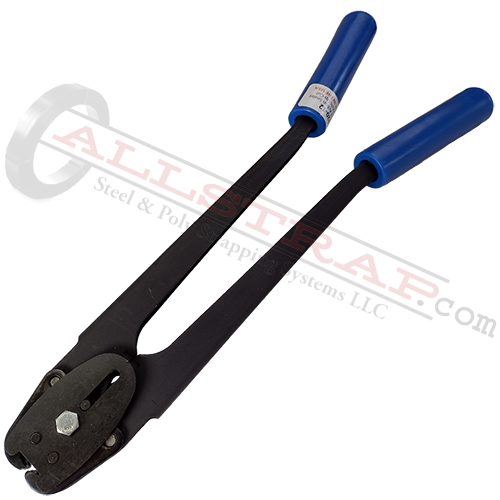 In Stock
---
Available Options
EP-1820
EP-1820 Standard Duty Front Action Sealer
The EP-1820 applies a single notch, up-cut joint, and is available in 3 sizes for 1/2", 5/8", and 3/4".
Standard Duty Front Action Sealer
Single-Notch, Up-Cut
For Strap Gauges .015 - .025
Use with Closed Seals

Allstrap Opinion: The EP1820 is very easy to use and we suggest this for round packages (like pipe). If you have a normal skid, try a double notch tool like the EP1800.

Videos