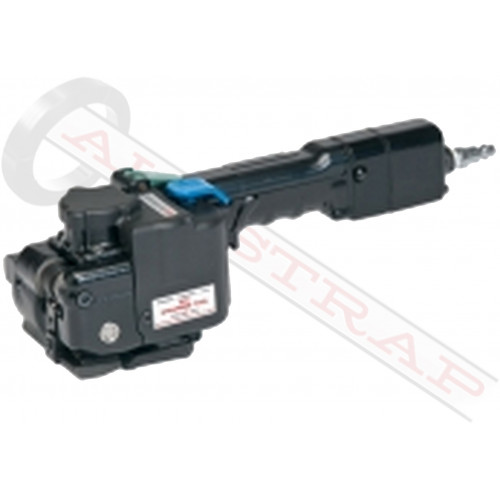 Usually Ships in 2-5 Days
Signode VFX-9/13 Pneumatic Combination Tool for Poly Strapping
The Signode VFX is lightweight with a compact design for easier operation. The fast cycle time helps increase productivity and offers two-strap loading with easy strap removal after cycling. The lightest tool in its class– 5.0 lb. (2.3 kg) with the weight evenly balanced for easier handling. The compact design enables use in tighter spaces. All metal and alloy parts provide long-lasting, low-maintenance operation.
Strapping: Polypropylene and Polyester strapping
Strapping width: 3/8" (9 mm), 7/16" (10 mm), 1/2" (13 mm)
Strap tension: Up to 180 lbs. (800 N)
Joint type: Friction-weld
Weight: 5.0 lbs. (2.3 kg)
Allstrap Opinion: This is by far the lightest combo tool out there! The standard battery tools are about 9 pounds (bxt2-16 or P326), or the light battery tool is 7.5 (P318). Five pounds is amazing.
Videos
Signode VFX Pneumatic Combination Tool
Related Products