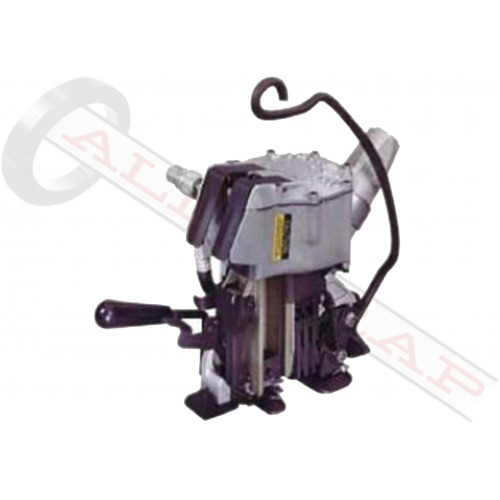 AMP1-12/58/34
AMP1-12/58/34
Signode
Usually Ships in 2-5 Days
---
Available Options
AMP1-12/58/34
Signode AMP1-34 Pneumatic Combination Tool for Steel Strapping
The Signode AMP1-34 takes magazine style clips to make the sealing process faster. It makes a double notch in the seal, and cuts the strap. The AMP-1-34 tool weighs 22 lb. The AMP1-34 is generally available rebuilt, please call for rebuilt pricing.
Need your AMP-1-34 Repaired? Send it to our tool repair department for a quick turnaround.
Click the version on the top right before adding to your cart. AMP1-12, AMP1-58 or AMP1-34. The end of the model show the width of strapping they are used for, 1/2", 5/8", 3/4".
---
Allstrap Opinion: We very rarely recommend this tool. The sealless tools are faster and have a better joint efficiency. Some people like the seal if the load is going to contract. 2013 update: The Signode AMP-1-34 tool was a dinosaur in 2000. It can still be purchased but we do not recommend it. You should look at a sealless strapping tool. They are tested, proven, and don't require the expensive AMP seals. You should consider the sealless tool ASC, or battery powered sealless Yukon or SLB