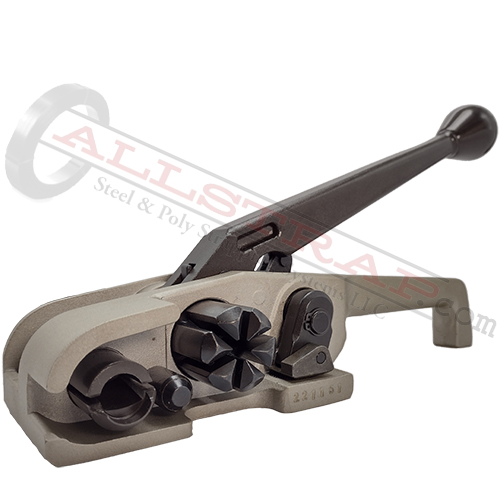 ASC320 - Heavy Duty Polyester Tensioner
The ASC320 works with polypropylene and polyester strapping up to 3/4" x .050".

Allstrap Opinion: This is by far the best tensioner out there for poly strapping. It pulls lots of tension. It's the easiest tool to use (the cutter and windlass slots line up automatically every time after cutting). It has a patented foot that lifts vertically instead of swinging up like other tools. Great tool, buy it if you want the very best!

Videos
ASC 320
ASC 320 Heavy Duty Polyester Tensioner & ASC 330 Heavy Duty Symmetrical
Related Products