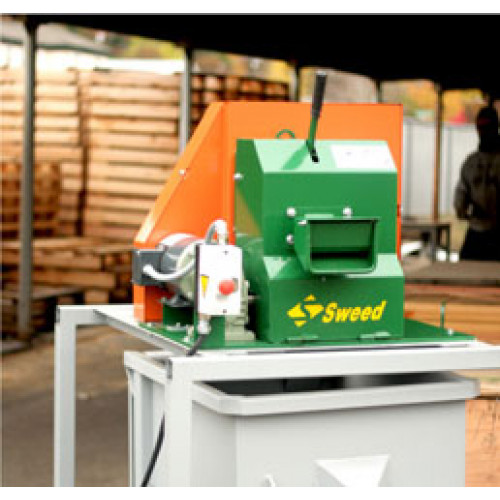 Model 510 XHD Scrap Chopper
Model 510 XHD Scrap Chopper
Sweed
In Stock
---
Available Options
Model 510 XHD Scrap Chopper
Model 510 XHD Scrap Chopper
The Model 510 XHD is the most popular scrap chopper for large volumes of strapping waste for steel, poly, metal, and other industrial waste pieces. With a speed of 90FPM and running on 1 1/2HP, this is one powerful scrap chopper machine.
The following steel strap sizes are acceptable for the Model 510 XHD scrap chopper:
3/8" x .125" steel band
Call Allstrap for more information about the 510 XHD scrap chopper. *Allow up to one week of shipping time
This 510 band chopper has an optional magnetic clutch. Please contact Allstrap if you want this option.
Videos