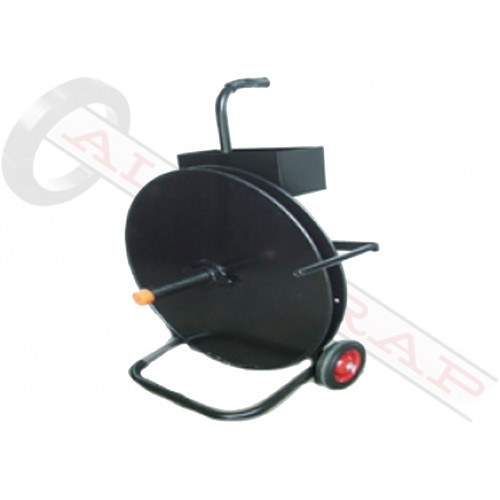 Usually Ships in 2-5 Days
MIP 5100 Strapping Dispenser
The MIP5100 is the most versatile dispenser. This tool uses (8" face x 8"core) and (6" face x 16" core) plastic strapping. It is easily adjusted to use (3" face x 16" core) mill wound steel strapping. It features 6 inch heavy-duty wheels, a tool tray, and an automatic brake. This is the dispenser for most 1.25"-1.5" cord strapping.
Allstrap Opinion:
This is a really weak and light duty dispenser. The wheels are too little, and it would not hold up for a month in our shop. We like the
3100 (click to link)
much more.