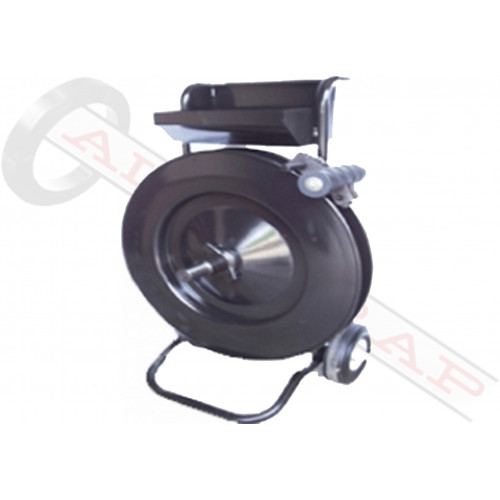 Usually Ships in 2-5 Days
MIP6100 Heavy Duty Strapping Dispenser
The MIP-6100 is a dispenser with 5 contact rollers- Signode DF-15 Equivalent. 8" solid durable wheels and large tool tray, 3" or 6" face widths, steel or plastic strapping. In multi dispenser picture, it is the first dispenser.
Allstrap Opinion:
This is a good dispenser. A few years ago the manufacturing of this cart went from Chicago area to Mexico, and the quality fell apart. When that happened we switched our main cart to the
3100 (click to link)
and the 3100 is now our favorite. MIP is again making these in Chicago area. The
EP3200
and 6100 are almost identical.
Related Products