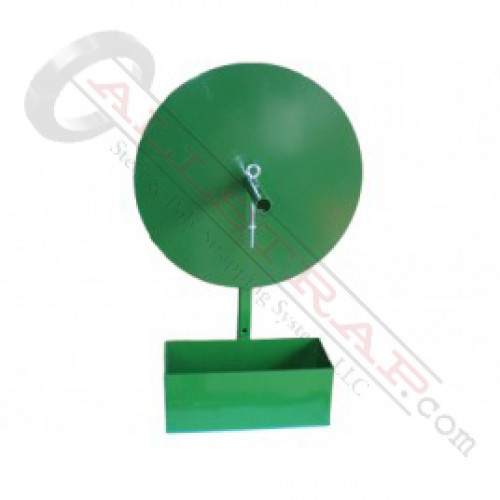 Forklift Mount Dispenser
Forklift Mount Dispenser Strapping Dispenser for Cord Strapping
Any
Forklift Mount Dispenser Strapping Dispenser for Cord Strapping
> The Forklift mount dispenser for cord strapping can be a great time saver.
> Build your load and strap it right there.
> No more wasting time going back to the banding station.
> This dispenser is clamped onto the side support bar of the fork truck.
Allstrap Opinion: This is an easy to use, good value dispenser. Locations like this idea for the time savings that are gained from not having to go to the stationary banding cart (and maybe weight in line there). An investment in this dispenser will pay for itself in no time.
update 4-2020: A brake has been added to this mountable dispenser, and can be seen in the third picture.