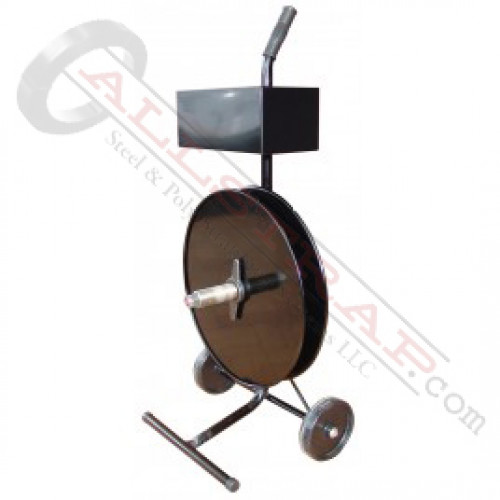 MIP-8000 Light Duty Dispenser for Poly Cord Strapping
> The MIP-8000 light duty dispenser has a core I.D. of 3."
> The face width is 3" or 6" with 6" wheels.
> The MIP-8000 weighs approximately 31 pounds.
Allstrap Opinion

This is a really weak and light duty cord dispenser. The wheels are too little, and it would not hold up for a month in our shop. We like the EP3045 much more.