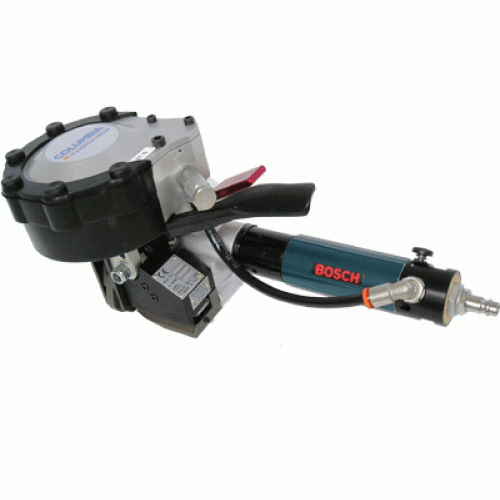 Columbia ST- Steel Strapping Pneumatic Tool
The Columbia ST is a pneumatic combination tool. This combination cut applies a single notch seal after tensioning and cutting the strapping. The ST is recommended for use on round or irregular bundles, used with 1/2", .625", 3/4" x .025" HT steel strapping.
Strap Qualities: High tensile
Sealing: Pusher style
Strap Dimensions: 10.0 – 19.0 x 0.38 – 0.63 mm / 3/8 – ¾" Wide x .016 – .031" Thick
Sealing Type: ..75 Inch Push Seal
The ST is generally available rebuilt, please call for rebuilt pricing. Need your ST Repaired? Send it to our tool repair department for a quick turnaround.
Videos