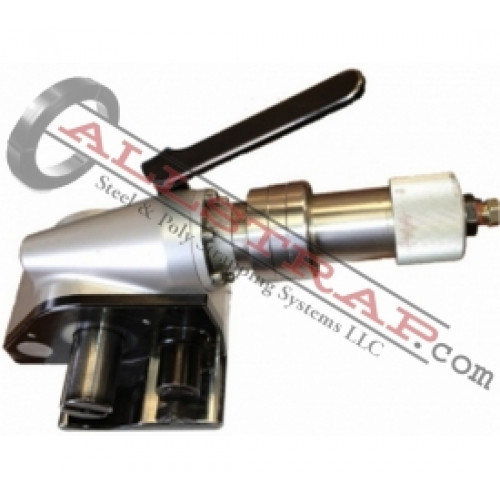 CT40PN CT50PN
CT40PN & CT50PN Pneumatic Cord Strap Tensioner
Any
---
ct40pn & ct50pn
Pneumatic Cord Strap Tensioner
---
> This pneumatic powered cord strapping tool is for up to 40mm strapping (CT40PN model), or 50mm strapping (CT50PN).
> Squeeze the handle to lift the gripper foot and insert the strapping.
> Spin the collar to start tensioning the cord strapping or webbing.
> We expect this tool will pull about 1,700 pounds of tension, but have yet to test it.
*This tool is not in stock at this time, check back for updates.

---
Update: The newest battery tensioner made in the USA, battery tool C11 is now available! Great for all applications and has the simplest operation of any strapping tool. We highly recommend it!
---
Videos
CT40PN CT50PN CT32PN ASC395 cord strap tensioner pneumatic lashing tools
CT40PN CT50PN Cordstrap tension test lashing video
Related Products