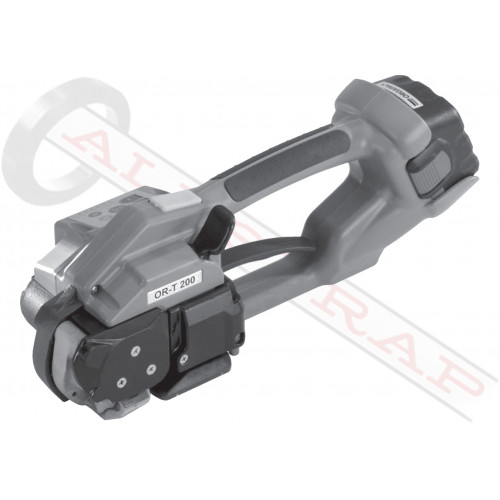 Discontinued
---
Available Options
ORT 200
Orgapack OR-T 200 Tensioning and Sealing Battery Powered Combination Tool
Update: The OR-T 200 has been discontinued. It has been replaced by the Orgapack OR-T 250, which was replaced by the Orgapack OR-T260.
The Orgapack OR-T 200 pulls middle range tension between 400- 2,000N/ 98- 440 pounds. The length of the OR-T 200 is 14.7 inches, the width is 5.1 inches, and the height is 5.5 inches. The strapping, either PP or PET, 100-200 straps per battery charge. The OR-T uses a 12 volt battery to operate. The OR-T 200 Single strap insertion and one handed easy operation makes it easy and quick to use.
Strap Qualities: Polypropylene (PP) and Polyester (PET)
Strap Dimensions: 1/2" and 5/8"
Max. Tension: 450 lbs.
Sealing Type: Friction weld seal
Weight (including battery): 8.6 lb.
The OR-T 200 is generally available rebuilt, please call for rebuilt pricing. Need your OR-T 200 Repaired? Send it to our tool repair department for a quick turnaround.