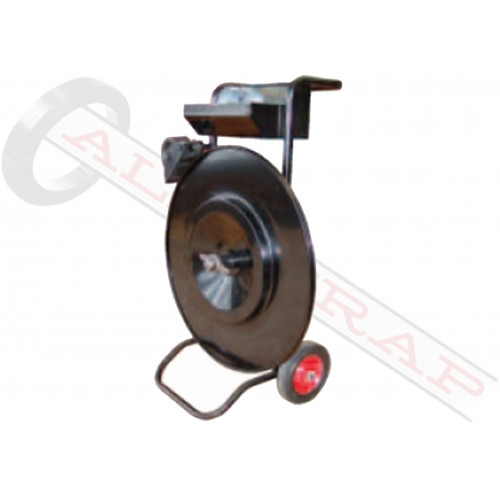 MIP-6550
HD Dispenser For Ribbon Wound Steel Strap
Core I.D. 16" only Strap Widths 3/4", 1-1/4", & 2"
8" HD Steel Wheels w/ Rubber Tires
Approximate Weight 64 lb.
Poly or Steel Strapping- Steel
Strap Size Range (inch)- 3/4", 1-1/4", 2"
Strapping Core Size (inch)- 16
Coil Winding: Mill Wound or Ribbon Wound- Ribbon Wound
Vertical or Horizontal Dispenser- Vertical
Tool Tray- Yes
Portable- Yes
Tool Weight- 64 lb. or 29.1 kg
Allstrap Opinion (January 2020):
MIP's 6550 is now made in India. We are
disappointed
MIP moved from Chicago to manufacturing in India, but forgot to lower their prices. We have had some
quality
problems with the Indian tools. The MIP6550 is still a decent dispenser, but we now prefer the USA made
EP3350
dispenser.
Related Products