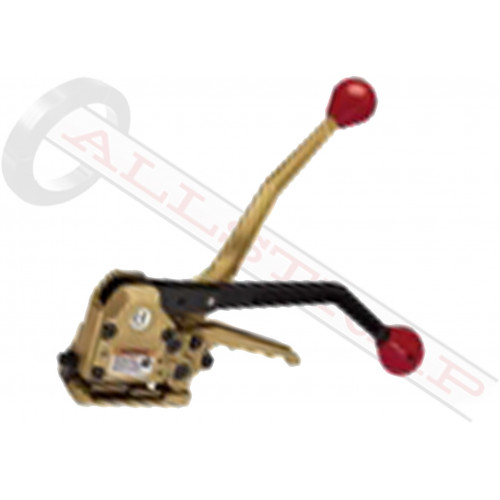 Signode SCM-Ti-34 Manual Sealless Combination Steel Strapping Tool
UPDATE: This tool has been discontinued. Use Signode SCM-34 or the ASC instead. 1/2", 5/8", 3/4" x up to .025" thick. It weighs only 6 lb. thanks to the titanium construction. Tool tensions, seals, and cuts quick and efficiently.
Allstrap Opinion: About time a manufacturer makes a tool from Titanium. The light weight make it very easy for any operator to use. Tough enough for most applications. We especially like this tool when banding vertically or on the side of a package.
Updated Allstrap Opinion (December 2019): We would recommend the ASC tools over the SCM tools. Look for the new battery powered sealless tools like the SLP and Yukon.

Videos
SLB Sealless
Signode SLB battery SLP pneumatic SMC sealless combo strapping tool
Related Products