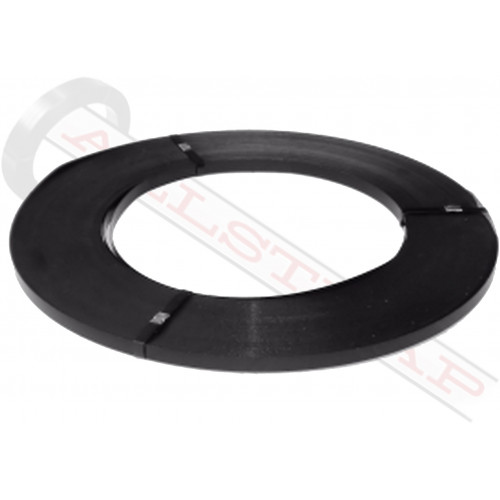 2 Inch x .044 Inch HT
244T
Steel
2 inch Steel Strapping
There have been some exciting developments in steel strapping recently. There are now battery powered combo tools for 2" steel strapping. Check out the 2" battery powered steel band tensioner (STB2) and battery powered crimper (BC250), and we are ready to cut the pneumatic cord and switch to mobile steel strapping battery powered tools!
There are only a few tools for 2" steel banding. In the air family of tensioners you have the pneumatic Signode WP2 tensioner (available rebuilt), and for round bunks the PN2-2. For sealers you have the pneumatic NS250 sealer. In manual tools you have the 4A1-2, and TW2. For sealers you have the manual B-250 only. But you really should look at battery steel strapping tools that are much more mobile!
The 2 inch x .044 inch Ribbon wound has break strength of 12,900 pounds and 3.3 feet per pound. Steel strapping is edged, painted black, and waxed. The coil weighs 102 lb. +/- 10%.
Seal: 2TO 2" thread on seal
Allstrap Opinion: Generally we prefer Cord Strap over steel strapping for light duty applications, so check out the C11 tensioner tool to see if it can work for you. Many railroad and breakbulk loads require steel banding, and for those you should use 2" x .044" steel strap.
Videos
Signode Hn-1-11 Pneumatic Tensioner
Battery powered 2 inch and HD 1.25 inch steel strapping crimper sealer
Related Products