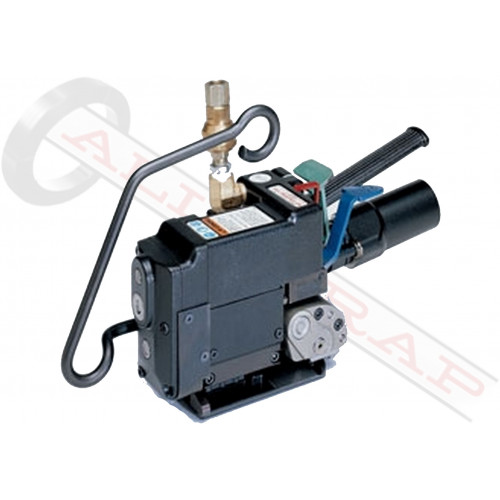 Usually Ships in 2-5 Days
Signode SLP Pneumatic Sealless Tool
The SLP-12 is used on 1/2" 5/8" and 3/4" steel strapping. It is just under 15 pounds, and pneumatically powered. It is a two button combination tool; the green button tensions and the blue button seals and cuts.
Allstrap Opinion: Signode typically makes great tools, but we have never liked Signode's pneumatic sealless tools. They are overly complicated and hard to keep running.
Updated 12-19 Allstrap Opinion: Pneumatic tools are basically gone because batteries have taken over. There are two new battery powered tools now sealless. We suggest looking at the Signode SLB, or Golden Bear Yukon.

Videos
Signode SLB battery SLP pneumatic SMC sealless combo strapping tool
Related Products