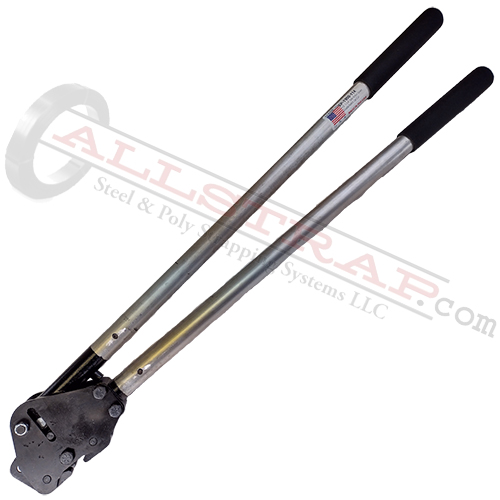 In Stock
---
Available Options
EP-1900
EP-1900 Heavy Duty Side Action Sealer




The EP-1900 sealer is for 3/4" or 1-1/4" steel strapping. It double notches the seal with an up cut. This tool can be used with both heavy duty closed or heavy duty open seals.




Heavy Duty Side Action Sealers

Double Notch Up-Cut, Open seal

For Strap Gauges .025 - .044

Also available with Steel Handles




Allstrap Opinion:

The EP1900 is our favorite sealer. It is of great quality and of great value. You may also consider switching to

battery powered steel strapping tools

.
Related Products