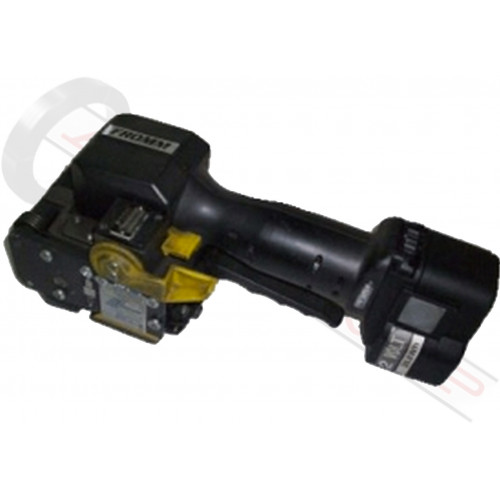 Fromm P320- Battery Powered Combination Plastic Strapping Tool
This is the first Fromm battery powered tool that pulled tight, and welded/cut the strapping. It has a motor for tension, and a
separate
motor for sealing. Later tools, (after
the
P324
) including the
P326
,
P328
, and
P328S
use just one motor for both functions. The motor in this tool is brushed,
which does not last as long, but makes it cheaper to repair.
Allstrap Opinion:

This was a great strapping tool. The P320 was one of the toughest built, as evidence by the huge number of them still in the field two decades later! The P320 bander used the older NiCad batteries, so we are thankful for lithium in today's
P328S
!
Update: This tool was replaced by the
P328
, and
P328S
.
The P320 tool is available rebuilt, call for rebuilt pricing. Need your
P320 repaired
? Send it to the Allstrap repair department for a quick turnaround.