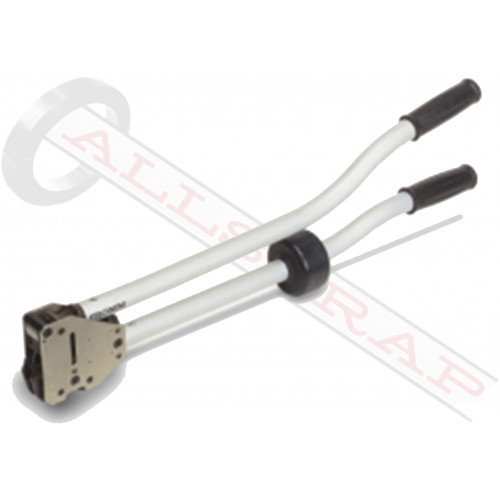 Fromm A412 Poly Strapping Sealer
The Fromm A412 is a poly strapping manual sealer that applies a double notch joint in one operation. The ideally curved levers prevent the A412 handle from jamming, guaranteeing rational working with no risk of hand injury.
Strap Qualities: Regular duty (Uniflex) up to 850 N/mm² / High tensile (Ultraflex) up to 1100 N/mm²
Strap Dimensions: 19.0 – 32.0 x 0.50 – 1.00 mm / ¾ – 1¼ x .020 – .040"
Sealing Type: Metal seals
Weights: A412: 3.4 kg / 7.4 lbs
Allstrap Opinion: Fromm's A412 is very rarely used in the US. We suggest the SDN114 or EP1900.
Many strapping tools are switching to battery powered (click to link).
Related Products