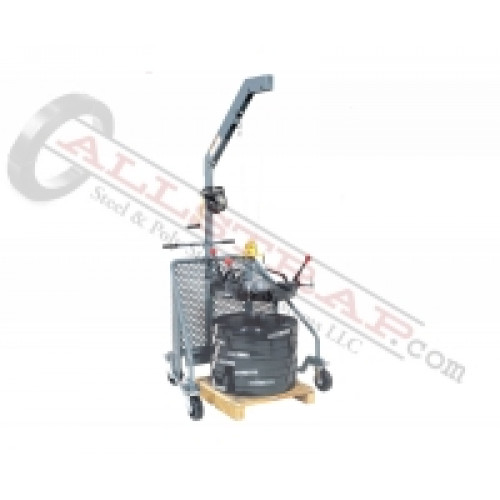 Portable Coil Lifter
Portable Coil Lifter
Signode
Portable Coil Lifter Strapping Dispenser for Steel Strapping
> This portable coil lifter is mounted onto a sturdy, moveable steel cart, which allows the transport of coils safely throughout the work space.
> Capable of lifting up to 125 lb. coils.
> Allow up to 1 week of shipping time, non returnable.
> Part #424700
Made by Signode
Allstrap Opinion: The Stationary coil lifter is able to rotate 360 degrees, and is ideal when space is a premium and movement of the coil within a 4 foot diameter is needed.