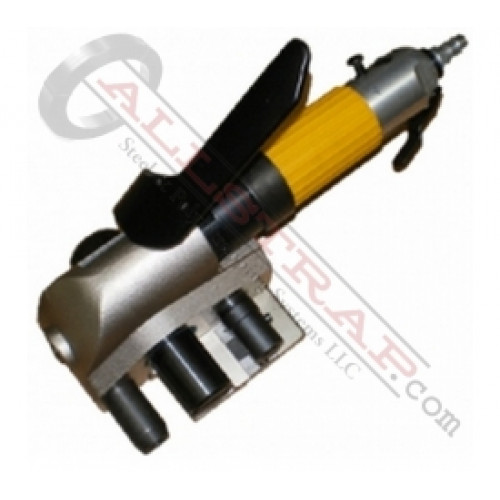 Pneumocord RV
Pneumocord RV
Any
Pneumocord RV Pneumatic Cord Strapping Tensioner
> The Pneumocord RV pneumatic cord strapping tensioner works with 1 1/4" cord strapping.
> This is the same tool as the pneumocord but it is equipped with a reverse option and a cutter.
> Update: The newest battery tensioner tool C11 is now available.
Allstrap Opinion: This is a great cord tool. It pulls more then 1,600 lb. tension at 7 bar. This is just like the other pneumatic cord tool but this also features a reverse, which makes it easy to take off and reapply to strapping. *1 week lead time typical.
Related Products