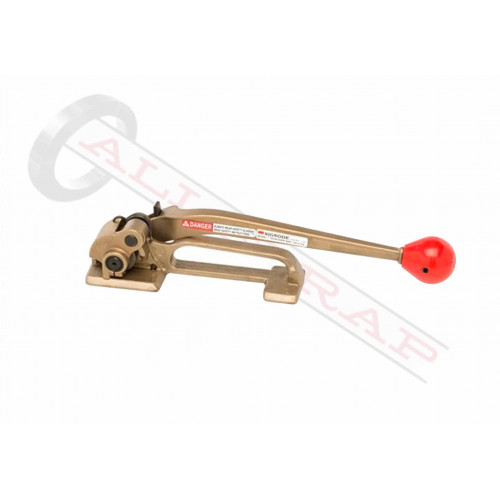 T Steel Strapping Tensioner
T
Signode
Usually Ships in 2-5 Days
Model T Steel Strapping Tensioner
The Signode T uses a feed wheel to pull tension, and has unlimited uptake. This tool is quick and easy tool to use, both straps slide in at the same time. Crank the handle and the banding tightens. The Signode T is the standard tensioner used in warehouses and shipping departments.
Use the Signode T tensioner tool for 1/2", 5/8", and 3/4" steel strapping.
Allstrap Opinion: The Signode T tool is so good everyone else copied it. Copies, such as the T34frw, are available, or similar style value tools like the EP1425 are also great options. The model T is an easy to use tensioner tool for steel strapping.
Related Products