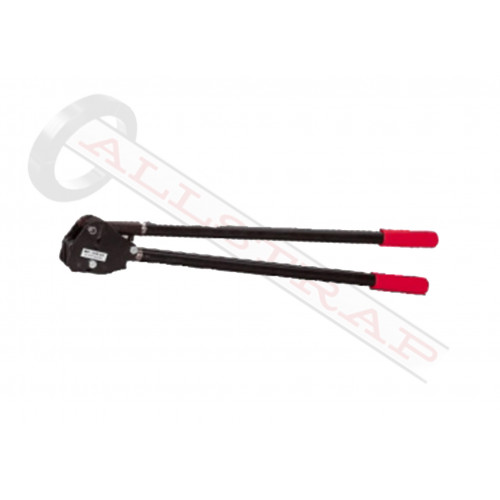 In Stock
---
Available Options
MIP3100
MIP-3100 Steel Strap Sealer
Strap Gauge Range: .025" to .031"
Strap Width Range: 3/4" or 1 1/4"
The Midwest Industrial Products (MIP) 3100 sealer is a staple in HD industries using steel strapping. This is a tough sealer that double reverse notches the seal. This crimper is typically used with a pusher style tensioner like the MIP-1620 (click to link).
Allstrap Opinion: The MIP3100 sealer used to be made in Chicago, now it is made in India. We are disappointed MIP moved from Chicago to manufacturing in India, but forgot to lower their prices. We have had some quality problems with the Indian tools. The MIP3100 is still a decent tool, but we now prefer the USA made EP1900 sealer.
Many tools are switching to battery powered (click to link).