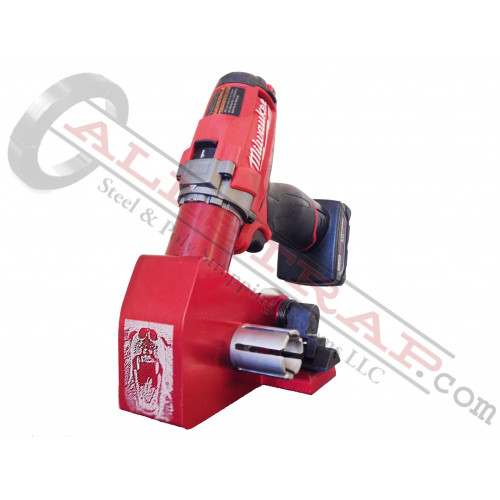 In Stock
---
Available Options
Battery Powered Cord Tensioner C12
C12 Golden Bear Battery Cord Strap Tensioner
> This C12 tool is brand new banding tool from Golden Bear.
> Use it on woven and composite strapping 3/4", 1", 1 1/4", and 1 1/2".
> This is a mid duty tensioner, and is powered by a brushless motor.
> Includes two batteries (4 amp, and 2 amp) and charger.
> There are two versions of this tool available. The standard C12 version and a stronger C12HD (click to link).
> The C12 is the lightest in its class at just 8 pounds.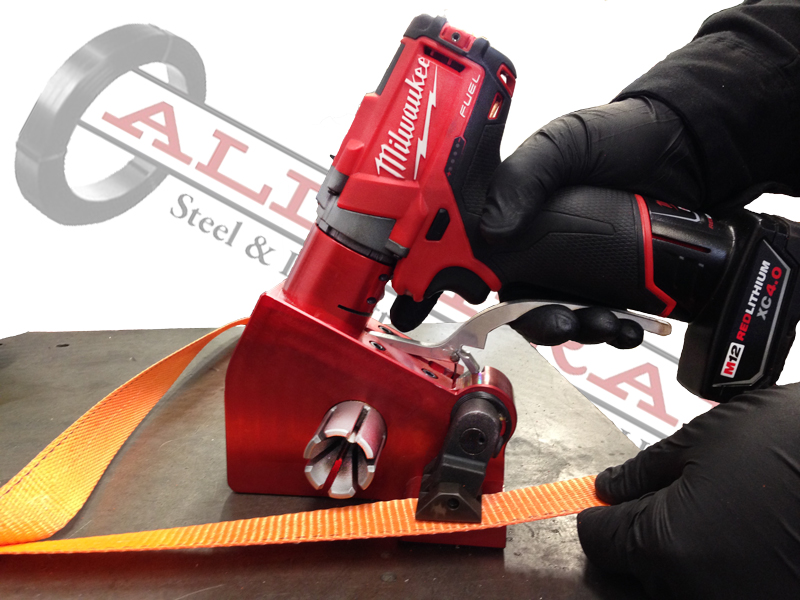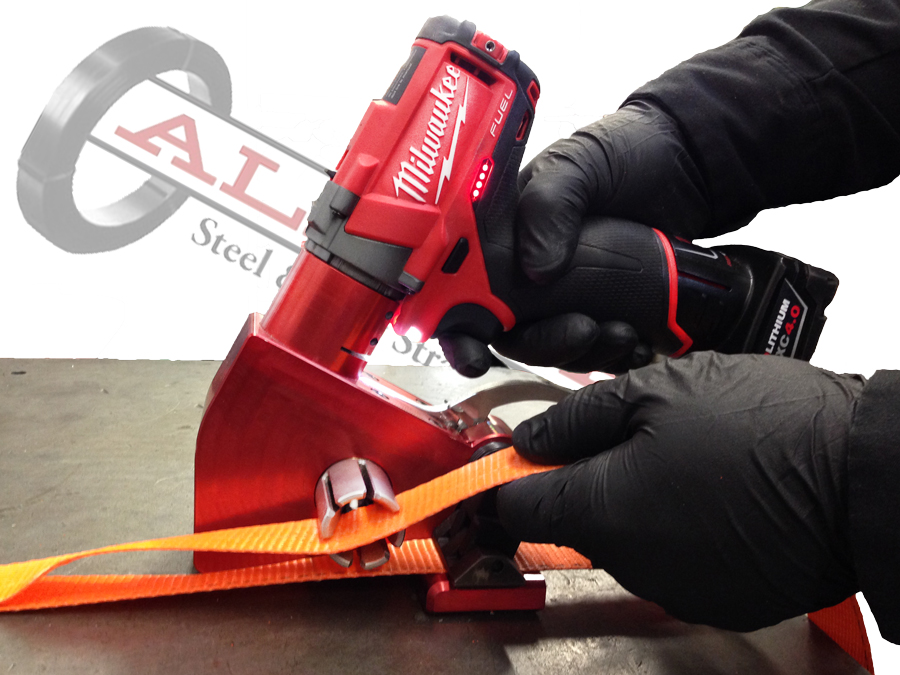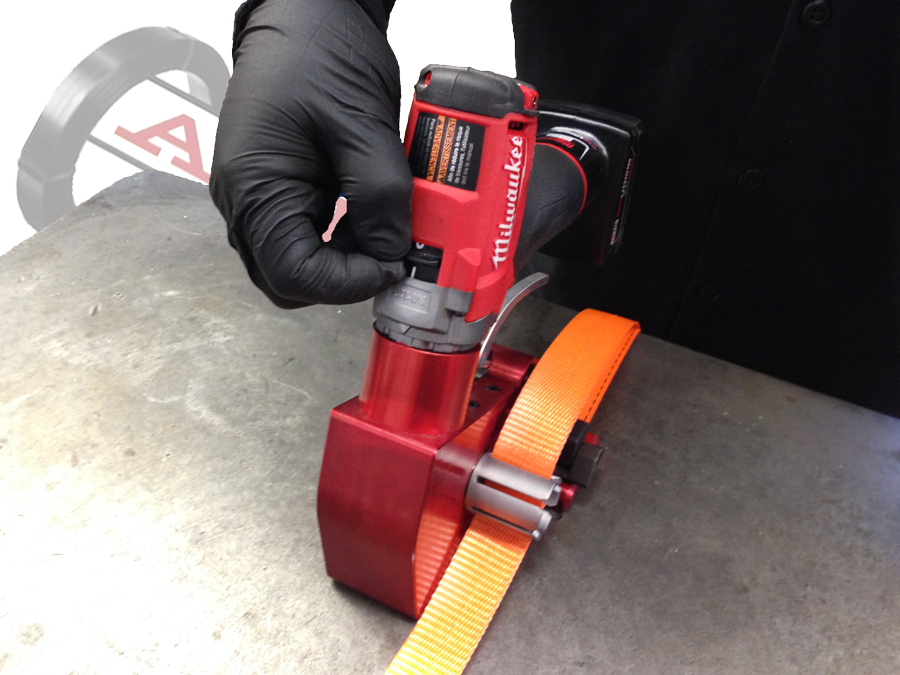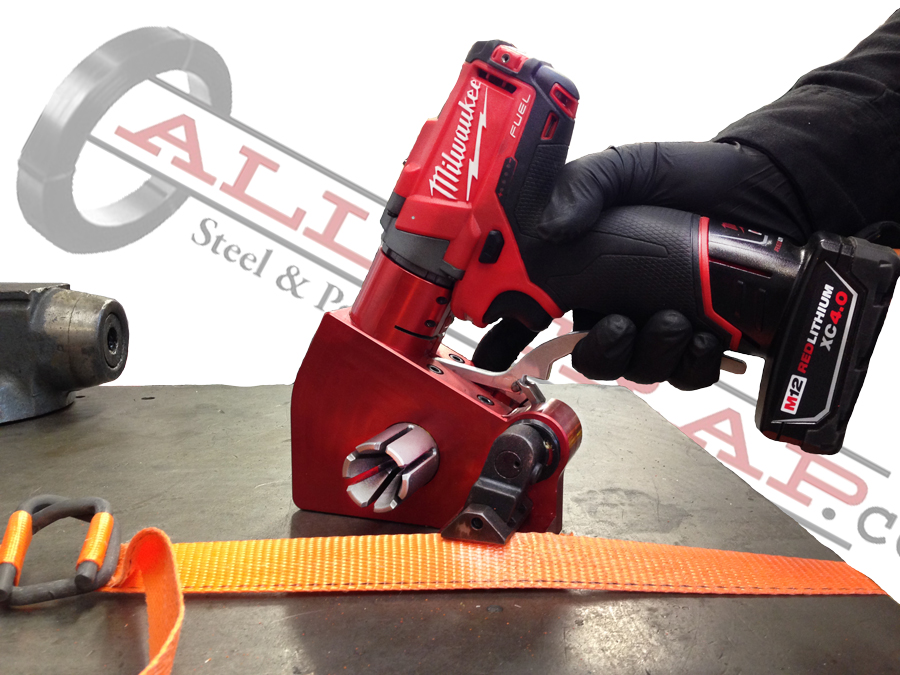 Allstrap Opinion: We highly recommend the Golden Bear C12 because of the simple operation and battery power. Loosing the air line has been a major initiative in large US companies because of the trip hazard. Without an air line to pull behind you, your free to take the tool anywhere. Roam through the warehouse, to a storage location, inside containers and in railroad cars. This tool is tough, light, and easy to use! If you are looking for more tension, use the C12HD (click to link). For the strongest cord strap and cord lash tool, use the Golden Bear C11 tensioning tool.
Videos
C12 cord strapping tensioner for wire bunk
Related Products