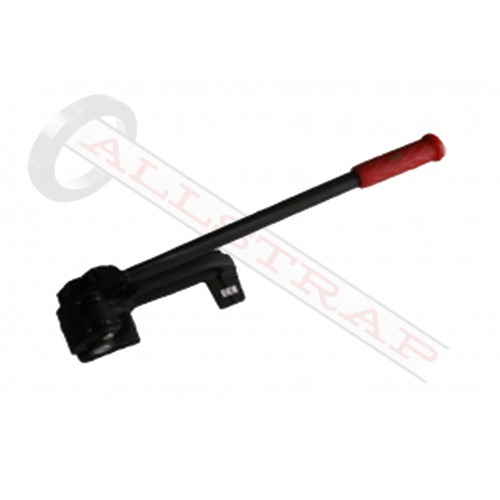 T34-114F Feed Wheel Tensioner
T34-114F Feed wheel Tensioner. This T34-114F tool is almost an exact copy of Signode TH, but without the price tag. The T34-114F works up to .035" high tensile steel strapping. Most parts are interchangeable.
Specifications:
Strap Type: High Tensile/Magnus
Strap Width: 3/4"-1 1/4 Inches
Strap Thickness: 0.025"- 0.035"
Tension: depends on operator, generally 500 pounds
Seal Name: 1.25 Inch Push Seal
Joint Type: Double notch with separate sealer
Weight: 7 pounds
Alternatives: Kodiak (battery combo tool), 3100 (manual sealer), 1450 tensioner
Allstrap Opinion: The T34-114F is a great tool! We suggest this tool for manual tension of 1 1/4" steel strapping.
Related Products