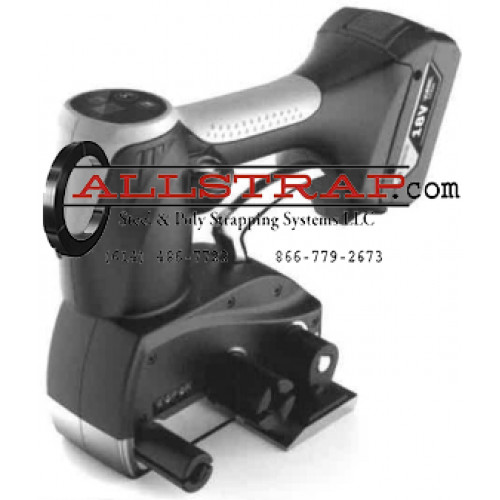 ZP-CT32 CT35
ZP-CT32 CT35
Zapak
ZP-CT32 battery powered cord strapping tensioner.
We expect this Zapak tool to be released at the end of 2017 or early 2018.
The CT35 battery powered tool is for woven and composite cord strapping. It has 9 tension settings ranging from 200-800 DaN or up to 1800 pounds. It has a single handed operations and is powered by a brushless motor. It runs on Bosch batteries and we expect around 300 cycles for non-compressible loads.
Strap width: 3/4" - 1 1/4" woven or composite, and used with standard buckle.
Allstrap opinion: This should be a great entry level battery tool when it is released. It pulls decent tension, and looks almost identical to other tools on the market. We love the quick reverse button on the tool, which means you just hit the button and the tool flips direction for fast release. We are cautious of a new circuit board, but expect this to be fixed quickly if there are problems. THIS TOOL IS NOT AVAILABLE FOR PURCHASE, and will be refunded if added to shopping cart.
Repair your ZP-CT32 and CT35 at Allstrap's tool repair facility.
Related Products